Here at Republic Wireless, we've created a new innovative spin on an old school product that just might be right for these times. With our new Extend Home service, your mobile number extends to home phones at no additional monthly cost. Yes, Republic members will get free monthly home phone service bundled into their My Choice plan. We are bringing back the home phone and a lot of benefits you may have forgotten or never known.
Remember the home phone?
Most Americans have cut that cord by now. Less than 40% of US households currently have home phone service, and less than 25% of Republic members still have it. Younger generations may never have even experienced one in their homes – skipping straight to cell phone service.
Look what they missed out on!

And this actually used to happen…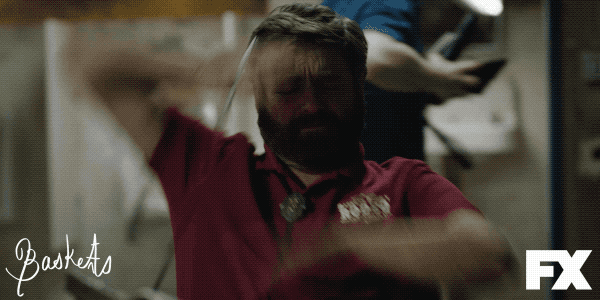 Before they went cordless, of course….
A Modern Home Phone Service
Well, there were some advantages that you may have forgotten, and Republic added new benefits those old home phones never had. First of all, your Republic mobile number will extend to your home phones. This lets you talk with better sound quality, use the more robust speaker phones in a home phone, and gives you the ability to put down your cell and never miss a call.
"Making and receiving calls from any phone becomes seamless. If you are charging your cell phone, lose it, or leave it in the car, no worries," explained Extend Home product engineer Jesse Stimpson. "Plus Republic has exclusive spam-blocking that extends to your home phone."
When your contacts receive a call from either your cell or home phone, your contact information will appear on their phone. You can even call your own number when you're away, and your kids can answer on the home phone. My 16-year-old never answers her cell phone, but she runs to get the home phone if I call when I'm away from the house.
Republic's General Manager John Barbacci adds, "Our research showed that people liked having additional phones around the house and also being able to take a 'digital detox' from their cell phone. As more people join the wave of cord-cutting their landline phone service, we wanted to develop a product that would help ease the transition and maintain the benefits of having a home phone. Now more than ever, people are looking for ways to save money. Only Republic bundles Extend Home at no additional monthly cost for an easy way to cut the budget quickly."
What Do I Need?
The Extend Home service requires a simple home phone kit with a one-time cost of $49. Just plug a home phone that you may already have into the device, and it will network with any other phones in its set. If you are a Republic member you're good to go. If not, you will need to sign up for Republic Wireless cell phone service. The monthly home phone service will be included in Republic's My Choice cell phone plan starting at only $15 per month.
Plus, Extend Home allows for additional phones in your home to be used for 911 emergency calls, and you can check voicemail from any phone. Not to mention, home phones have better sound quality and speakers. It's often just more comfortable to hold the contoured form of a home phone than a thin cell phone.
Our Members Love This Free Feature!
Personally, I love being able to use the handset when I'm charging my [cell] phone. And I also don't get distracted by notifications. Much less, "Wait, why did I pick up my phone again?" moments.
– Tori G.
It's much easier and nicer to call grandparents from the extended handsets for kids. I can still use my cell for other things and the child doesn't accidentally hang up because the phone screen turned on.
– Courtney M.
So dig those home phones out of retirement and bring back the convenience and quality you once knew. If you don't have a home phone on hand, you can also get a new affordable one on Amazon. Most will work with Extend Home. Vtech makes great basic home phones like this model that comes with two phones at a good price.
(Republic is an Amazon Associate and will get a small fee if you purchase one of these phones on Amazon).
*Promotional price of $29 for the Extend Home on republicwireless.com is valid through June 30, 2020 at 11:59 p.m. ET, or while supplies last. Taxes not included and Extend Home must be purchased from www.republicwireless.com. No redemption code needed. Limit two Extend Home devices per customer. Offer cannot be applied to previous purchases or redeemed for cash. Returned devices will be refunded at the promotional price. Republic Wireless reserves the right to modify or terminate the offer at any time without notice.